Adventure Destinations in India
HOT AIR BALLOON RAJASTHAN
It is right to say that hot air balloon rides are new to Indian adventure tourism but still it is steadily becoming a craze among tourists, especially honeymooners and family vacationers. Get a bird's eye view of sand dunes, small villages, and massive forts and palaces of Rajasthan with hot air balloon flights. Jaisalmer, Jodhpur, Pushkar, Jaipur and Ranthambore National Park are the major points to enjoy these rides.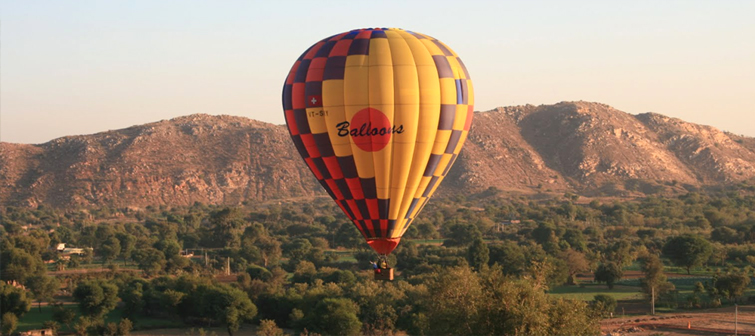 ZIPPING ALL THE WAY NEEMRANA
You can savour the thrill of ziplining right at Neemrana Fort-Palace, India's first heritage hotel, and a perfect weekend getaway, thanks to its proximity to Gurgaon, Delhi and Noida. It is one of the most sought after escapades for a day trip or a weekend. And ziplining in Neemrana only adds to the charm of the Palace.
From the shortest 90m to the longest 400m, you can get the delight of the 5 zipline tour that lets you fly like a free bird zipping at 40kmph through 1250m of flight over the 15th century fort-palace. Glide over leafy treetops and enjoy the spectacular views of the Aravali Mountains and its surroundings.
Operated by Flying Fox Asia, an aerial exploration of Neemrana gives you an unparalleled perspective of this amazing fort and Rajasthan countryside. No prior experience is required as the expert guides take best care of your safety and provide on the spot training. Walk for 20-25 minute uphill, and that's where the adventure beckons you. The whole zip tour lasts about 2 hours with tours running every 45 minutes.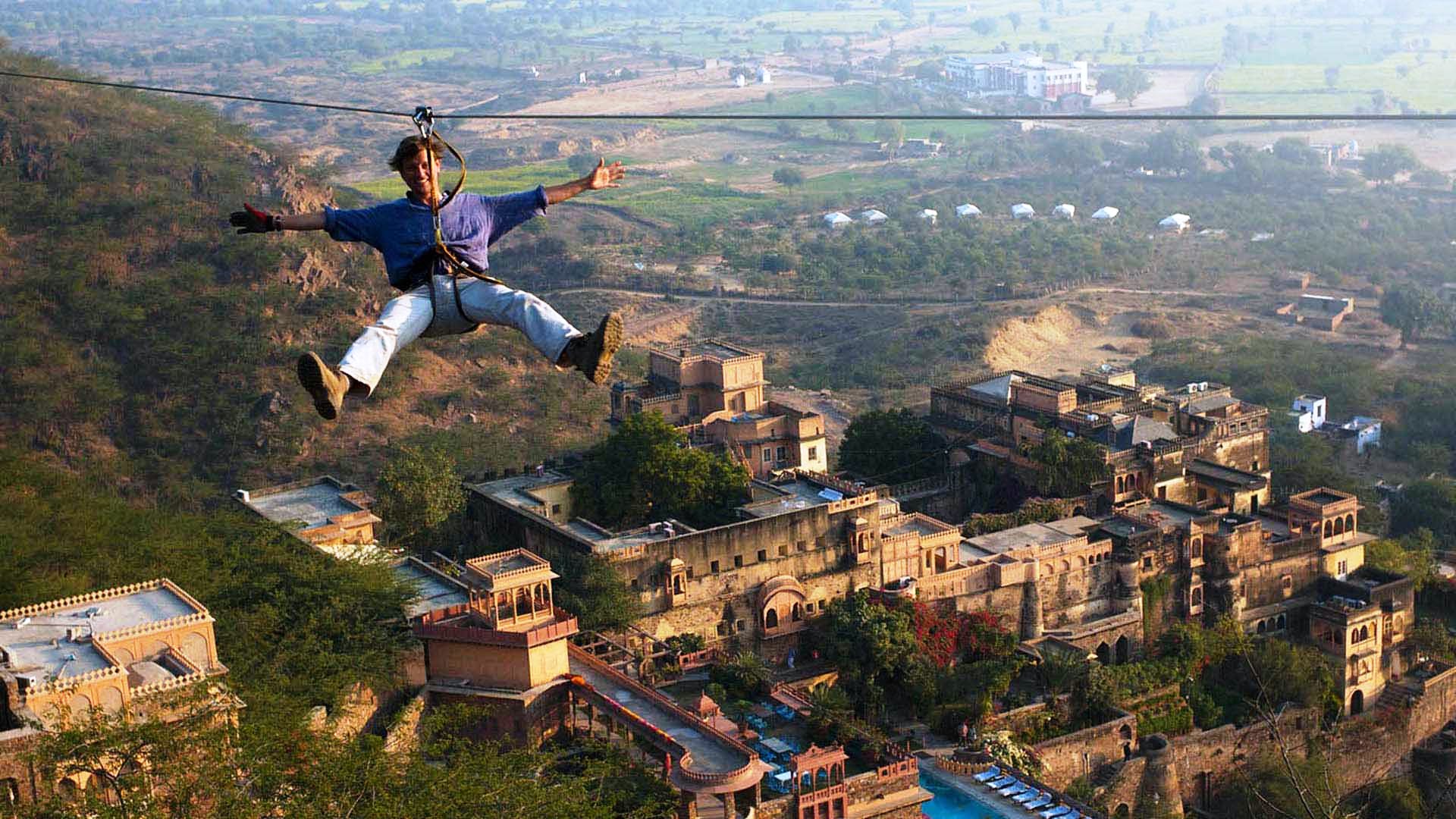 RISHIKESH
A very common name but very special! Yes, Rishikesh holds the distinction of being one of the top adventure destinations in India in every aspect. With rafting, cliff jumping, rock climbing, rappelling, camping and many more activities at its disposal, it is the only destination in India where hard-core fans of adventure can have the adrenaline rush of BUNGEE JUMPING.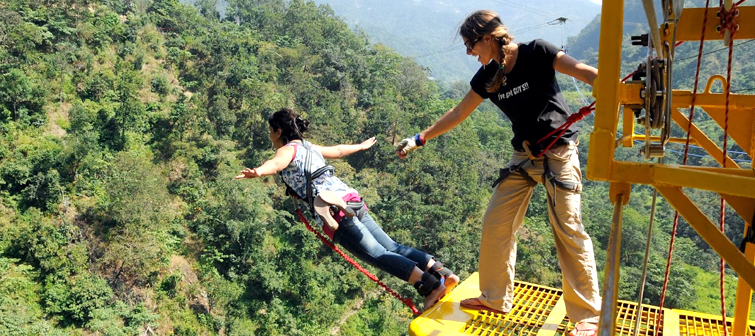 RIVER RAFTING (GANGA), RISHIKESH
Mighty and whimsical, the River Ganga certainly offers the best whitewater river rafting experience in India. Rafting on the Ganga can be enjoyed at Rishikesh which is nestled in Garhwal Himalaya in Uttarakhand. The emerald water that looks calm when watched from a height has its pleasant speed and adventure as one ascends from Rishikesh, the river becomes more challenging. At Rishikesh, there are four rafting stretches namely, the Brahmapuri to Rishikesh stretch (9kms), the Shivpuri to Rishikesh stretch (16kms), the Marine Drive to Rishikesh stretch (24kms) and the Kaudiyala to Rishikesh stretch (36kms). The grades of rapids lie between I and IV'; amongst the popular rapids of grade IV are The Wall, which falls between the Kaudiyala and Marine Drive stretch and is apparently the most difficult of all; Roller Coaster is another major rapid that falls between the Marine Drive and Rishikesh stretch. Other than these, there are many exhilarating rapids with interesting names like Daniel Dip, Three Blind Mice, Return to Sender, Golf Course and Double Trouble. The stretches are well-defined, and one can easily choose a rapid best suited to one's capabilities.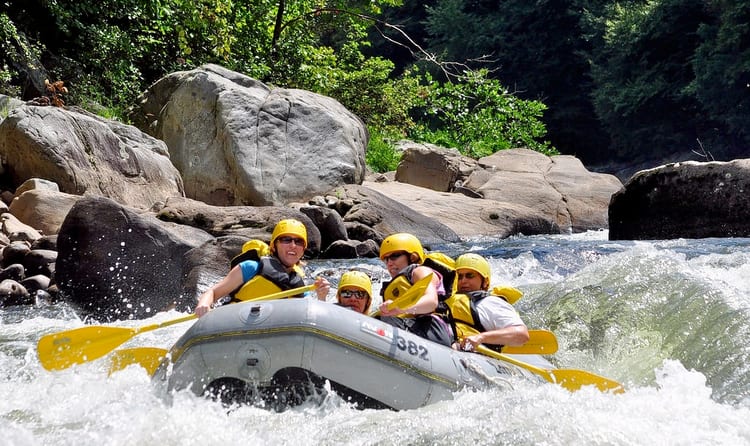 MOUNTAIN BIKING, MANALI
Mountain Biking is one of the most interesting and exciting adventure activities in India and there is no one to dethrone Manali from its top position of being the best destination to start biking expeditions in the country. There are several exotic routes from Manali to enjoy the untouched beauty of Himalaya.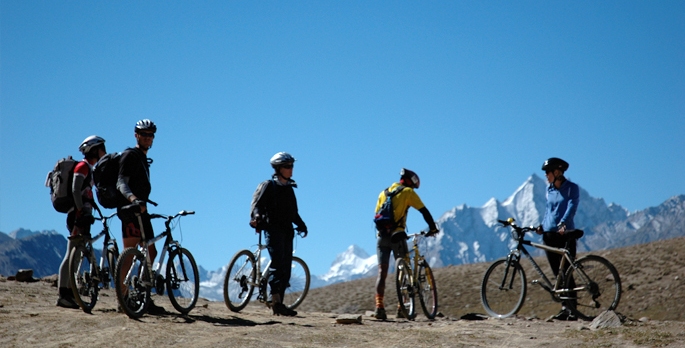 LADAKH
From strenuous Stok Kangri Trek to easy Sham Valley Trek, it is hard to beat the allure of Ladakh in terms of trekking adventure. Though there are many other trails in Himachal Pradesh and Uttarakhand, yet what distinguishes Ladakh from others are its topographical variations, highly-influencing monasteries circuit and life-surviving experiences.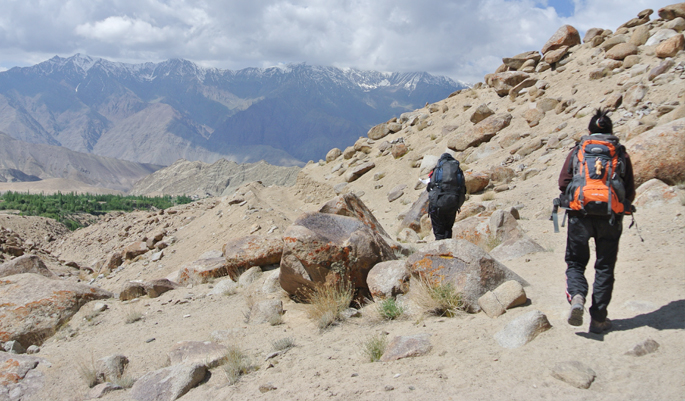 CHADAR TREK
It is one of the popular treks in the world. Thousands of people travel to enjoy trekking on a thin sheet of ice. Interesting and fascinating enough?
'Chadar' refers to the blanket or sheet as the rapid river of Zanskar freezes during the winter months transforming itself into a blanket of ice. Trekkers and the adventurers travel during the winters to take this action which is exciting, enthralling and challenging.
Usually undertaken from mid-January to end of February one needs to withstand the tough climatic conditions. The total distance covered approximately is 105 km with a 15 to 17 km walk every day.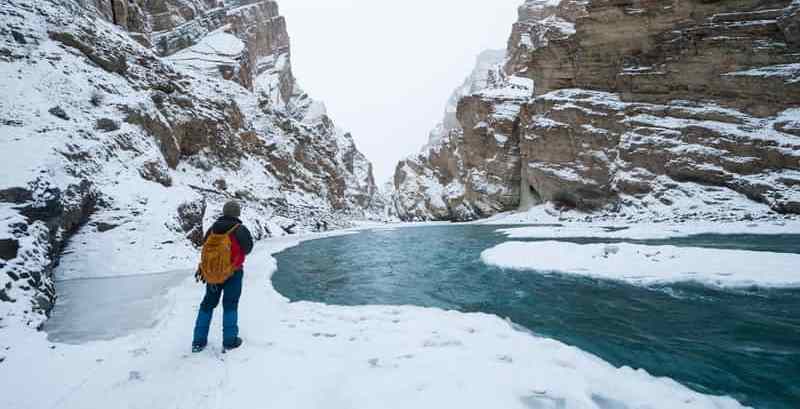 GULMARG FOR SKIING
Beginning from north of the country, India is blessed with a destination that is ideal for skiing enthusiasts. Some 53 km from Srinagar (the summer capital of Jammu & Kashmir state) is Gulmarg, the de facto skiing capital of India. Gulmarg has some of the finest gradients that are perfect for alpine, chutes, cornices and glacier skiing. There is also provision for heli-skiing but one has to check its availability. This scenic destination in Kashmir also flaunts one of Asia's highest and largest cable car projects, the Gulmarg Gondola. So, along with an incredible skiing experience at a 4390 m, you can also relish riding on one of the largest cable projects in the world. Also, if you are interested, Gulmarg Ski Club organizes annual skiing competitions that you can participate in.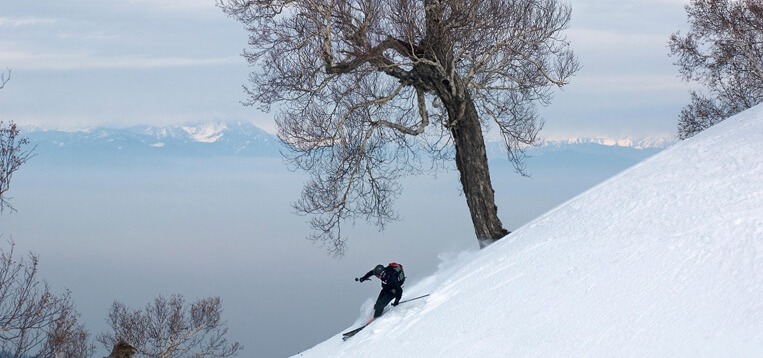 DZUKOU VALLEY FOR CAMPING
Like in the US, there are a number of places for camping, India is also dotted with excellent camping locations in each cardinal direction. However, there are a few places that have an extra edge to them, something that makes them special in their own way, and Dzukou Valley in Nagaland in Northeast India is one such place. Dzukou is particularly charming in terms of its unexploited landscape; it is an emerald paradise adorned with bamboo thicket and a cluster of oak and rhododendron forest. The trek's difficulty level is moderate but sometimes climbing the steep ascents can be challenging although the beautiful views will make you forget about it quickly. You can camp at the natural caves but make sure to carry along your sleeping bag and other gears for cooking and sustaining on a cold night. The experience of camping here is different and something worth giving a try.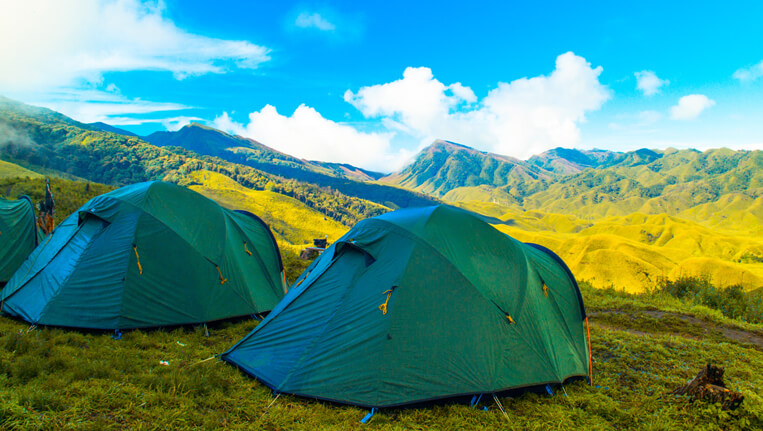 KHARDUNG LA TOP- ONE OF THE BEST MOTORABLE ROADS
If you're an adventure freak and heights get you high then travelling to these is a must. Both Khardung La and Marsimik La are considered as the highest motorable road though there are conflicts about which one is the highest.  Marsimik La is located at an altitude of 5,582 metres, but the roads are quite tricky and the driver needs to be extremely experienced.
The roads of Khardung La located at an altitude of 5,359 metres has no such obstacle making it the highest motorable pass in the world.  Among other thrill rides are Taglang La, Wari La, Lachalung La etc.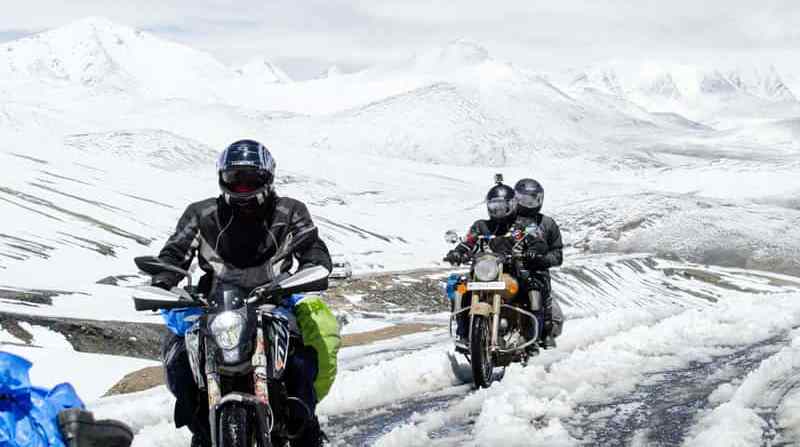 QUAD BIKING IN NUBRA SAND DUNES
If biking exhilarates you, then Quad biking in Nubra Valley is your thing. It allows you to explore the highest motorable regions with an ATV ride. It definitely can quench the adventure thirst within you.
One can explore the amazing beauty of Nubra valley biking through the criss-cross shimmering roads. The kind of the thrill this adventure provides is to die for.  You can marvel at the sight of this natural beauty all day.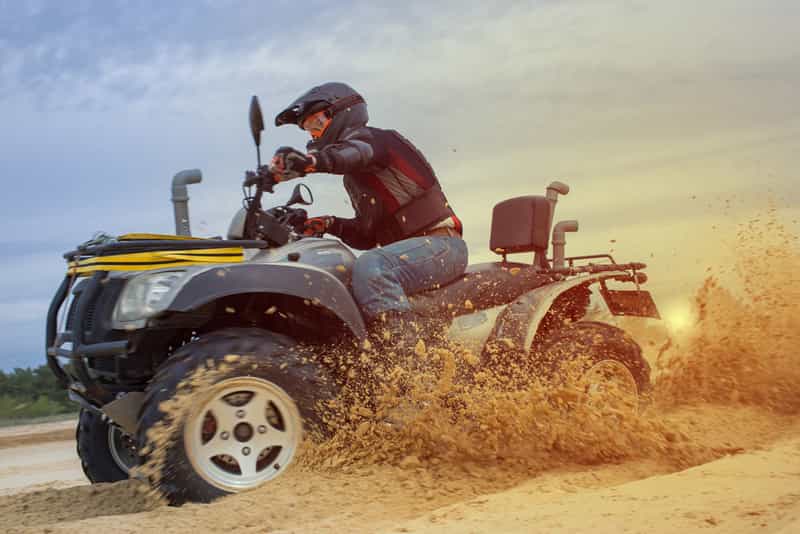 SIKKIM FOR MOUNTAIN BIKING
Sikkim boasts one of the best mountain biking experiences in India. This Northeastern state that sits next to Bhutan and shares boundary with Nepal and Tibet is still a lesser ventured destination and this is why it makes the best biking destination in the country. You can expect to bike through some of the most beautiful valleys and rural settlements that are situated at an altitude of 3500 or more. You will also be challenged by extremely narrow dirt roads, steep ascents as well as descents and unpredictable weather conditions during your mountain biking adventure in Sikkim. But you will have the company of the tall Himalayan peaks including the majestic Kanchenjunga (8586 m) to keep you motivated.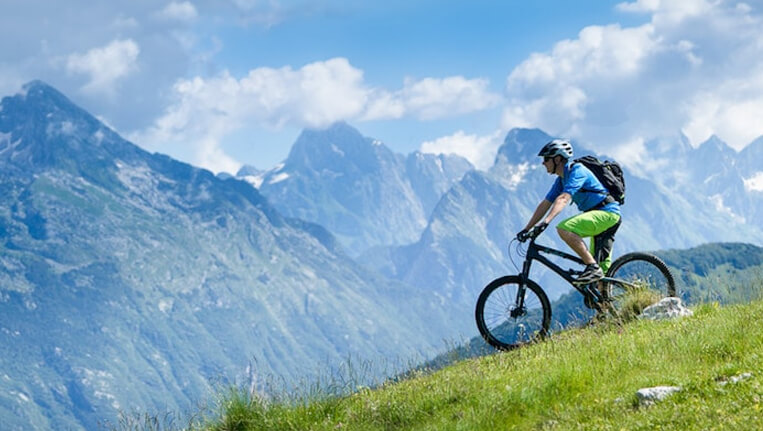 SCUBA DRIVING, GOA
For those who are looking for an inside water adventure, try out Scuba diving in the shallow shores of Goa, famous for their rich marine life. Although, you will not get to see gigantic coral reefs here, the scintillating underwater life will definitely excite you. Goa embrace some of the most amazing scuba diving sites around the Grand Island, which are only a few kilometers away from South Goa. The underwater visibility here is more than 5 m that allows divers to enjoy the beautiful coral gardens beneath the sea surface. Your adventure holiday in Goa is incomplete if you have not tried Scuba diving at Grand Island.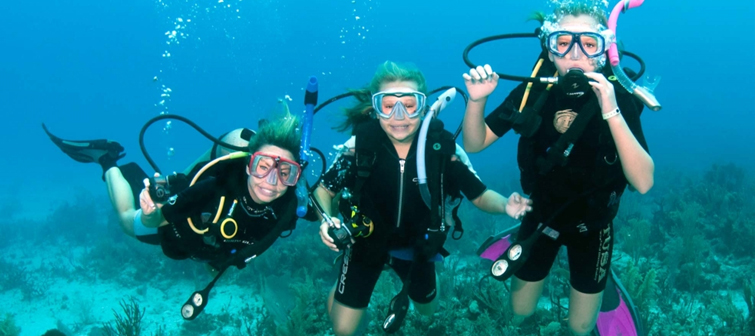 TREKKING IN NEPAL
Trekking in Nepal lies on the list of every traveler as it gives them a rich experience of beautiful backdrops, rough and challenging terrains and the magic of snow. Glimpses of Mount Everest, Mount Pumori, Mount Ama Dablam & more are pure sensational and for the lack of another word, pure orgasmic and nothing less to travelers and trekkers.
There are a variety of treks in Nepal that are arranged and well-coordinated for travel enthusiasts. The Everest Base Camp Trek and the Kanchenjunga Base Camp Trek offer an authentic experience for people who only get an adrenaline rush with glaciated mountains and rocky paths. If scaling the high passes is what excites you, we recommend you take up trekking in Nepal. Rolwaling Trek, Three Passes Trek, Annapurna Circuit Trek, Dhaulagiri Circuit Trek and others are some of the finest treks in Nepal.