WHY VV Cabs? – Rent a cab division of Varun Voyages
We at vvcabs.com – Rent a cab division of Varun Voyages are a professional car rental and ground transport company serving more than 80 cities & airports across India. We are fully compliant with all norms and regulations.
Established in 1993 vvcabs.com – Rent a cab division of Varun Voyages leads the industry by setting new benchmarks consistently by serving the world's most respected MNCs, Own Tour Operation division & events in providing our clients with a safe, affordable & hassle-free experience.
We service major sectors – Individuals, BPOs, Corporate, Own Inbound tour Operation and Event Management companies.
Car rentals in more than 80 cities
Well maintained fleet
Police verified & ultra-professional chauffeurs
24X7 Helpline
Transparent Billing
CORPORATE CAR RENTAL

Happy employees will definitely get your organization better productivity rate! To attain their satisfaction, you need to make the daily travel of your employee's all the more better.
Varun Voyages car rental is always at the forefront of providing excellent chauffeur driven corporate car rental services at competitive rates to our customers.
We also provide an Account Representative, Account Management Tools, Flexible Billing Options, Online Booking and Book-keeping for better management.
We offer special professional service to corporate car rental in all economy, premium and luxury car rental choices.
EMPLOYEE TRANSPORTATION SERVICES
We ensure that your employees are driven to your office with safety, punctuality & efficiency, yet benefit you with cost and speed advantages.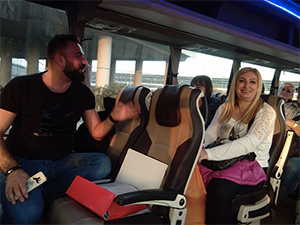 We meet all employee transportation needs with safety, punctuality and efficiency along with other services like:
Help Desk
Complete Route & Roster Planning
Vehicle Health Check-up
Compliance and regular MIS Reports
Smooth and trouble-free operations always
Our Employee Transportation Services are available almost major cities in India
EVENTS & DELEGATION MOVEMENTS

Our experienced team manages all aspects of:
Event Transfers and charters
Preliminary planning
On-site coordination
Whether you are the owner of an event facility or an organizer of a convention, Varun Voyages car rental team can assist you with efficient, cost effective solutions.
Not only will we provide you with reliable customized ground transportation services for corporate and association meetings and events of all sizes across India, but our state of the art planning, communication and tracking support will be accessible to you whenever and wherever you require updating.
Our proprietary planning methodology and our custom-designed and engineered fleet management system – gives us a competitive edge unparalleled in the industry.
THE SERVICES WE OFFER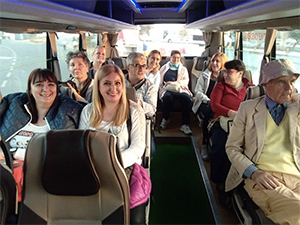 Employee Transport Services
Corporate Rental Car
Chauffeur Drive to Foreign Tourists
Event Transportation
Conferences and delegation
Rent a Limousine
Chauffeur Drive
Hotel Travel Desk

OUR CLIENTS
We have the privilege of working with some of the most well known companies and we don't take this lightly